THE SCHEDULE


Friday, April 20th
3pm - Kick Off
7pm - Friday Night Four Score Fun
11pm - Import Hour

Saturday, April 21st
1am - Late Night with cdawg and Midnight Gamer
8am - Saturday Morning Cartoons
4pm - 25 Hour Mark
6pm - Dr.Mario Competition

Sunday, April 22nd
1pm - Tetris
Giveaways
3pm - Homebrew Hour
5pm - Finale



NESathon returns for it's 7th consecutive year!!
While many will spend Friday getting high on life, the NESathon will be starting the weekend raising money for charity. That's right, once again they will be playing NES games for over 50 hours straight to raise funds for MS research, now in glorious HD on retroUSB's AVS . They've got a killer lineup with a handful of prizepacks they'll be giving away throughout the stream.
Originally posted by: ne$_pimp
There will be 3 prize packs. 2 will be raffled off which will include an exclusive NESathon 2K18 Tshirt, made by NEX Game store. A third shirt will be given to the person who donates the most.
Prize Pack 1:
Twelve Seconds CIB Homebrew game donated by retroUSB
Nintendo Entertainment System Compendium donated by Hagan's Alley Books
NESathon 2K18 Shirt
Prize Pack 2:
Study Hall Homebrew game by KHANGames donated by retroUSB
NES Odities and the Homebrew Revolution donated by Hagan's Alley Books
NESathon 2K18 Shirt
Top Donor Prize Pack:
Vinyl record donated by New Retro Wave
NES to USB adapter donated by retroUSB
5 products, boxes, manuals, or maps to be selected by winner, donated by uncletusk
NESathon 2K18 Shirt
Donations:
100% of donations will go to MS research.
To donate just click the donate button below the stream window on twitch.tv/playasguide
If you would like to help promote our cause, please share the poster up to attached on your Twitter, Instagram, Facebook, or favourite websites.
Help support the stream by hosting the event if you have a Twitch channel or tweeting with and at us @playasguide1.
It all starts Friday, April 20 at 3pm EST, live on: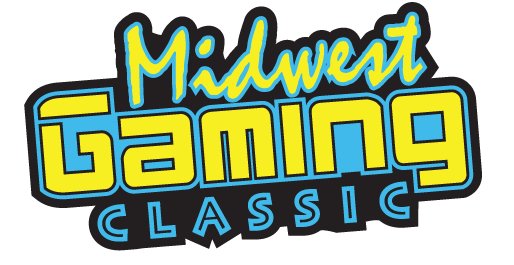 That's right, if you're near the Milwaukee area the Midewest Gaming Classic is about to be in full swing.

"What is MGC?" you ask? The Midwest Gaming Classic is a trade show featuring 100,000+ square feet of retro and modern home video game consoles, pinball machines, arcade video games, computers, table top gaming, crane games, collectible card games and air hockey, and that's just the start! And if you don't know about MGC, this is a big year as Dan and the crew have moved venues to the Wisconsin Center in downtown Mill-e-wah-que, essentially tripling the space for all involved.

NintendoAge? Yeah, we'll have a room. And there is going to be a lot of homebrew projects being showed off, including some that due to limited release, may be seeing their first public appearance in the States, like Perkele, Illizan, or Frankengraphics. Room 203D.
UPDATE: Billy Mitchell is at MGC, making his first ever public appearance since the Twin Galaxies ruling. Will he be making any anouncements? Will he set any world records? Will he sell out of hot sauce before you get here?